Did you know that the very design of your workstations can affect the efficiency of your overall workspace? This, in turn, impacts the productivity of your team. To make the most of limited space and to design offices in a way that creates a more dynamic environment, workstations need to be redesigned. While the positioning of office reception desks usually adheres to a more traditional layout, you are free to experiment with the layout of workstations at meeting rooms and other workspaces. A well designed office can increase productivity, and help foster a positive company culture. Two key points to keep in mind before conducting a redesign are utility and purpose. Why are you thinking of redecorating? What do you wish to achieve from it? Here, we discuss some potential designs, based on your purpose and overall aim.
Increased space efficiency
If your office is on the smaller side, then more efficient use of space is going to be your main goal. There are many designs that are perfect for making the most of small spaces. The best space saving furniture will have in-built storage options. Drawers and shelves can keep the clutter from piling up on the desk, which means the desk can be made smaller. Many modern workstations also come with foldable extensions. When not in use, neatly tuck them away. Certain shapes are also good for fitting in more people into a room without making it look overcrowded. You can make use of corners, as well as long L-shaped spaces.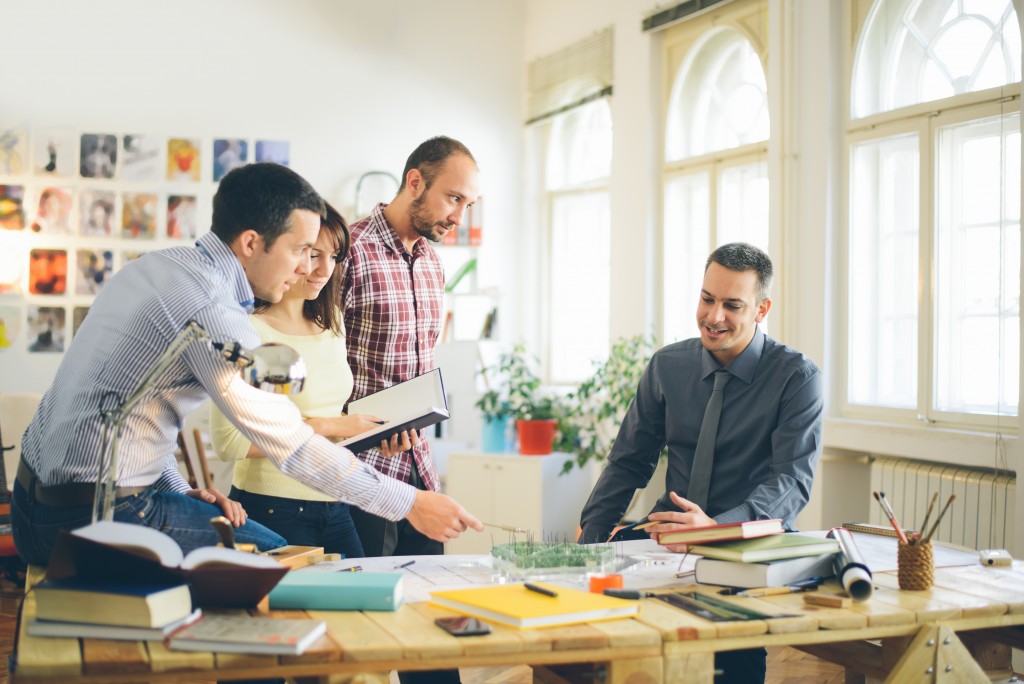 Increased collaboration
Some of the most collaborative workspaces actually come with desks that can be moved around. This way, whenever they need to collaborate, employees can reshuffle and create new working spaces. Circular seating arrangements, so that everyone is facing a common center point, can also foster conversations. The most common design is for members of a team to share a cubicle, which is partitioned to afford them privacy from other teams. This makes internal communication easier, while also not disturbing the rest of the colleagues.
A tech-oriented setup
If employees in your office are going to spend most of their time working on computers, your design requirements will be different. You are going to need a much larger space for designing workstations. Multiple, large screens will need to fit on the desks. U-shaped desks are often good for these settings, as the monitors can surround the person. Pay special attention to ergonomics, as you don't want your employees to develop back and posture-related problems. On a similar note, furniture that is easily adjustable based on height and alignment is going to be crucial. Instead of sitting for long hours, make workstations in a way that allow employees to stand up and work. Standing desks and adjustable screens or chairs are all important parts of this process.
In the end, the needs of each individual office vary greatly. Have a conversation with your employees about what they need, and try to implement those changes. If your workspace is not comfortable, you will find it difficult to motivate and engage employees to be productive.