Every business needs publicity to ensure that they could communicate their message to their target audience effectively. This can be a campaign for product awareness, a call-to-action, a public relations strategy, corporate advocacy, or any announcement of some sort. Good thing, there are many ways enterprises can maximise to reach the masses.
Although social media is a superb go-to platform for gaining exposure, classic interactive events can also boost publicity. If you are a business owner, consider holding some large-scale events like exhibitions and trade fairs, concerts, product launches, and social gatherings.
Accordingly, the type of event to hold depends on your business objective and the specific set of preparation and implementation guidelines you need to follow. However, there are key fundamentals that are involved in the planning of all types of events. Here are some of them:
Attendees
At least months before the event, be sure to promote it to attract attendees. Event Manager Blog's studio team asked about 2,000 event professionals to name the most effective event marketing tools and answered social media, email marketing, promotion in websites, posting in registration sites, print ads, online personalities or influencers, experiential marketing, video ads, press releases, and remarketing.
Promotions are crucial because what's the point of an event without an adequate number of attendees? In line with that, you should assess your target audience so you can choose which promotional platform to use.
Event Management Agency
Employ an efficient event planning agency that provides event management and coordination, theme-setting, venue sourcing, entertainment sourcing, décor and styling, conferencing, and signage and staging.
If you prefer, you may also look for a company that offers package inclusions of catering, audio-visual systems, lighting, and event photography and video services in London. Additionally, evaluate and consider the agency's reputation, business history, and the pricing of their service offerings.
Venue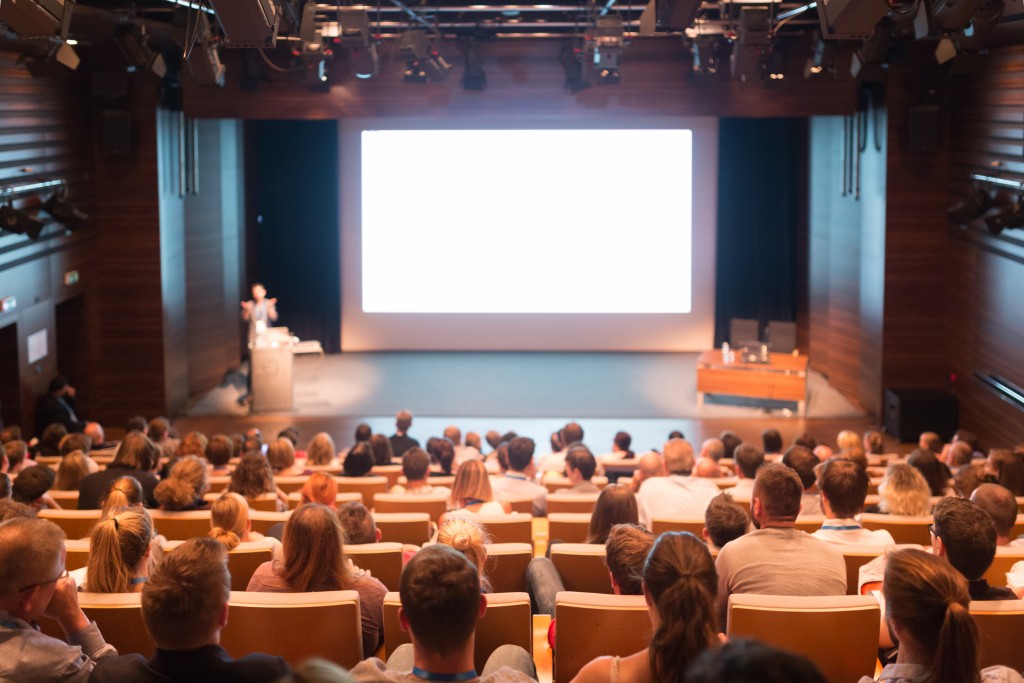 EventBrite.com reports that more than 1.3 million business events are being held in the United Kingdom every year, leading to a booming industry that is worth about £42.3 billion to the economy. In fact, London houses over 1,000 conference venues and sites that match every size, sector, purpose, and budget.
Choosing a location depends on the type of event you'll be holding. For instance, if it's a fashion show, you have to select an appropriate venue at a posh neighbourhood. Other important factors to take into account are costs, proximity, and prospective attendees' demographics.
Media Exposure
Promotion is not just for encouraging attendance. It's also beneficial for media coverage during the event. You don't have to invite actual press members if you can't. In fact, it's more cost-effective to have just several bloggers or social media personalities.
It's not guaranteed that the media in attendance will include your event in their articles or video segments, but by offering sponsorships to web influencers, they will be required to provide publicity during and after your event. In addition, you must prepare press kits and merchandise for your publicity people.
Events provide multiple benefits to your business, from reaching your target audience to improving profit generation. To boost your chances of successful event implementation, tedious planning, and diligent preparation are required.