When COVID-19 hit the world, many people realized how important it was to have a business website. For those that have one, it became apparent that the competition for ranking on Google and driving more traffic to their site became more difficult.
Fortunately, you can increase traffic on your site in many ways. Here we examine the various free and paid forms and look at how advantageous they can be for your website.
Remember, though, that what you want "quality traffic." That means you want users that don't just browse but also engage. As your traffic rate increases, so should your conversion rates.
Free Ways
A Google My Business Listing Is Your Friend
Google My Business is a free tool that allows you to become part of an online directory. The easy-to-use tool will enable you to manage your presence online, making it easy for your customers to find you. You can input your contact details and post pictures of your establishment.
Keep in mind that the more information you provide in your listing, the more traffic you gain on your website. Because Google uses an algorithm for its searches, users who input a query that nearly matches most of your information can be sent to your site directly. How's that for free increased traffic?
Optimize Your SEO to Work for You
Search Engine Optimization (SEO) is a digital marketing strategy wherein you develop the content on your page to increase your visibility on search engines. That usually entails a process of doing keyword research before you can come up with topics that are not only relevant to your business and industry but also search-engine-friendly.
Many free tools are available online that you can use to see what your website is ranking for and to help you perform better on-page SEO strategies. Admittedly, to a newbie, this process can be a bit overwhelming. However, with a little research and brainpower, you can soon define industry jargon like white label SEO, SERP (Search Engine Result Page), and long-tail and short-tail keywords.
Improve Your Backlinking Strategy
Now that you've looked at things you can improve on your page, it's time to see how you can improve your website traffic by backlinks and guest blogging.
What are these, and how can they help you? Backlinks are a link to your website from another website but preferably with more prominent players and influencers within your industry. This strategy gets you in front of a larger audience and helps you as Google starts recognizing you as an authority in your field. The more backlinks you can generate, the more Google sees you as a reputable source, thus, getting you more traffic to your website.
Guest blogging is another off-page SEO strategy that you can utilize. Reach out to known authority figures in your industry and offer to write a guest post for their blog where you can create a link back to your own website. Be aware, though, that this strategy might take a while before it comes to fruition.
Paid Ways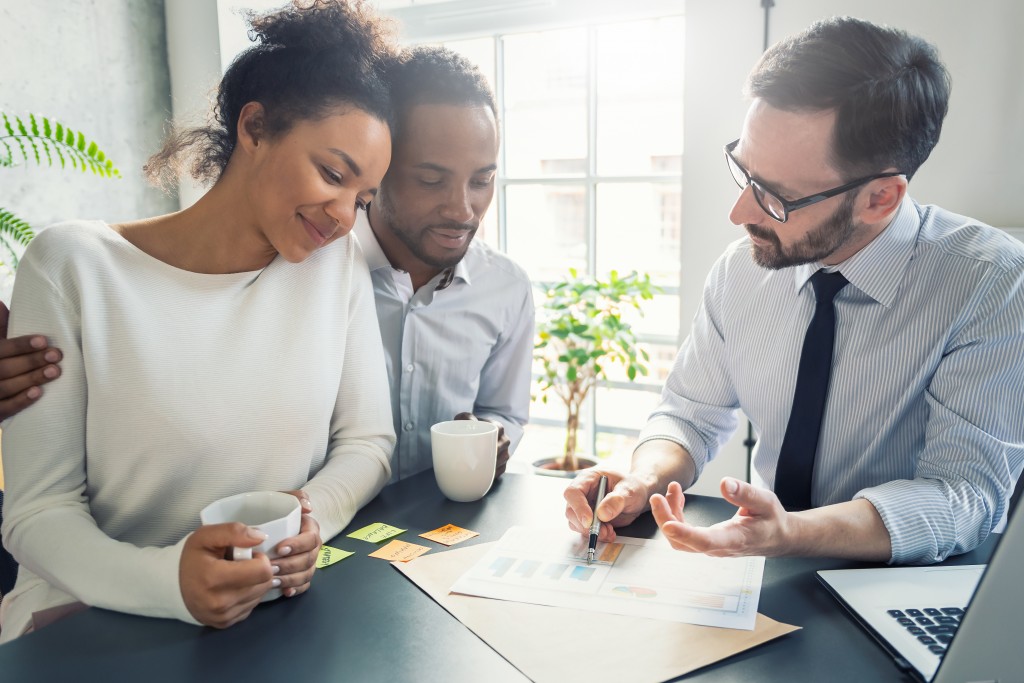 Place a Google Ad
Do you know that moment when you search something on Google and links come up at the top of the page that says "Ad?" Well, that's what a Google Ad is. It's a paid advertisement that puts you directly at the top of SERPs. With studies showing that 75% of people don't scroll past the first page on Google, being at the top of search results for some time might be the boost your website needs.
Social Media Advertising and Display Ads
Social media advertising works the same way as Google Ads, except your ad shows up on people's social media feeds. Chances are, it'll show up when they have searched for something connected to your site. While we suggest using your social media page for free advertising, sometimes taking out a paid advertisement would help get you in front of users who wouldn't usually visit your site.
Display ads, on the other hand, are types of banner ads that you would see on websites related to your industry. For example, if you are a computer shop, you can get display ads on tech review websites. This strategy is helpful if you are in a niche industry.
More and more people are turning to the Internet to shop, to be entertained, and to be educated. Utilizing both free and paid ways of driving traffic to your website would ensure that you get ahead of your competition.