Food is one of the world's biggest industries. Whether it is a restaurant or a small corner stall, people are always willing to pay for good food. If you like cooking and enjoy serving food to others, then you've potentially got the beginnings of a business. But it isn't as simple as cooking in your kitchen and selling out of your window. Here are some tips on how to ensure that you have a solid footing when it comes to setting up a food business startup.
Seriously Consider A Franchise
Before anything else, you should seriously consider buying a franchise if you want to get into the food industry. It will allow you to jump over a lot of the initial hurdles that a lot of business startups face. For example, for acquiring a bakery franchise, you have a proven brand name and a range of products that you don't need to develop. You open your doors and start selling. While you can't practice your originality when it comes to cooking, it gives you the essentials of running a food business. Additionally, this doesn't mean that you can't open another food business later.
Come Up With A Concept
If you are starting from scratch, then you need to start with a good concept. While the customers would not question having another place selling burgers, you'll be facing a crowded market. To have a chance at success, you'll need to deliver something new to the buyers. For example, you plan on selling tacos with a Korean twist. Using your skills to create new food products can be very satisfying. Besides that, it also limits competition. If you're the only one selling Korean-Mexican fusion tacos in your neighborhood, then everyone looking for it will go to you.
Know What You're Up Against
You must do some market research after you initially develop your product. There are two facets of the market that you will be interested in. One of these is the competition. While you may have a unique food product, others are selling their own out there. Knowing what your competition is selling can allow you to position yourself better in the market. For example, if you notice that a lot of the food businesses in the area are sit-down restaurants, then offering a takeout and delivery experience can ensure that people notice you. The second facet is the desires of the customer base. You may have developed a fried chicken recipe to beat everyone, but if people prefer fish or burgers locally, you will not maximize your sales any time soon.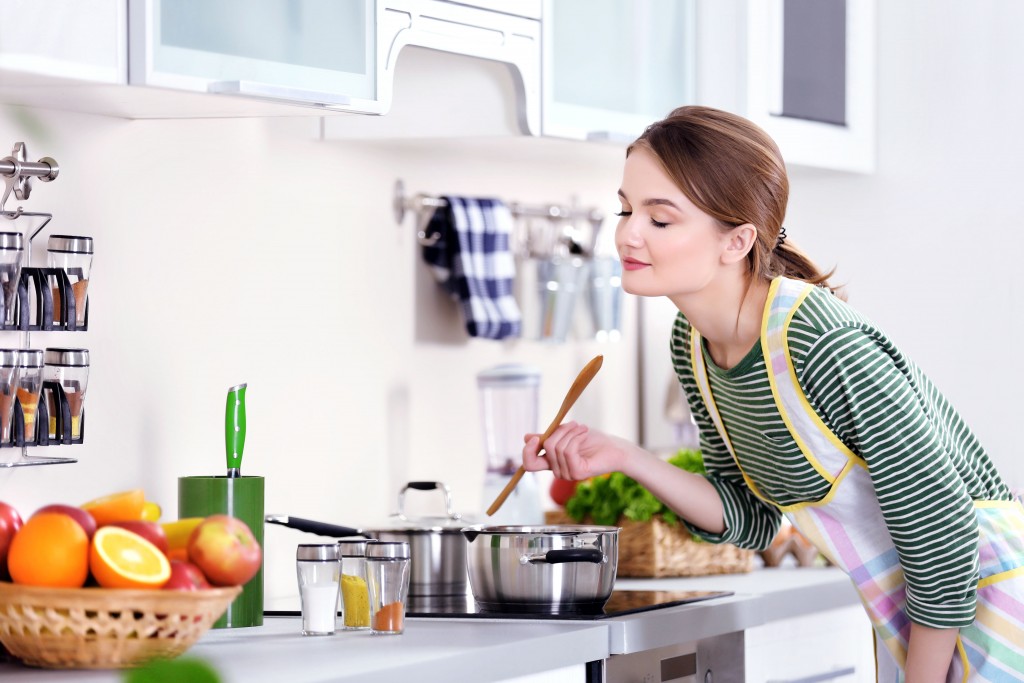 Start Small Then Build Up
When you are starting up, the best way to do so is to start small. While a lot of people think going big with a restaurant is the way to go, you can start your operations at a lower level. It is popular nowadays, to begin a small location or no location at all. Some food businesses work as delivery only. This small beginning allows you to start making a name for yourself while building capital. Think of it as a long development period as you refine your product and get some additional funding.
Think Of Your Options
When you've got your initial business running, and you're earning a good profit, it is time to review your options. The traditional food industry option of moving to a restaurant opening is quickly becoming not the standard way of development. Alternate options are there for your business. You might consider staying with the all-delivery format. It is a good intimate approach and is perfect if you offer baked goods and sweets. You might also think of getting a food truck. That is completely different from the ordinary restaurant approach and allows you to service a wider area. You can also focus on catering. Serving only events can be lucrative if you do it right.
Start Marketing Your Brand
Whatever your choice, you still need to start marketing. While your initial push might have worked with some word-of-mouth, you need to get formal when it comes to your advertising. Online advertising is especially effective, with many food startups having their Instagram accounts so that they can showcase their food offerings.
Serving food to the public is a lot more complex than people think. But it can also be pretty rewarding if you do it right. Many people are hungry for new experiences when it comes to food. Whether you are delivering a new taste or adding an interesting twist to an old favorite, the right approach can result in future profits.