Plants look beautiful and wonderful on their own. If you want to use them as decorations or accents though, great-looking planters are necessary. Pots, containers, planters – whatever you call them – these items bring out the beauty in your plants. They allow you to display your indoor and outdoor plants while giving adding more value to the space as accents and design elements.
Decorating with plants and planters is an exciting and fun project that brings out the artist in you. You get to mix and match your plants and containers and use them to beautify your home. When done correctly, decorating with potted plants lets add a touch of color and texture to rooms and spaces. You can even liven up even the dullest and most boring corners in your house.
Sounds like a great project, but don't know where and how to get started? Here, for you, are different types of planters you can use in your home decorating project.
Try traditional terracotta
Never underestimate the charm of the good old terracotta pots and planters. Their traditional charm is a great addition to your home – be it for indoor or outdoor use. It adds an instant rustic, country vibe to any given space in the house. Tip: cacti and aloes look great on terracotta pots.
Include Italian indulgence
Give your plants a luxurious treatment by displaying them in Italian planters. The exquisite form and design of these containers will add a pinch of European sophistication to your home and can even stand on your own as statement pieces. You can find them in a variety of sizes and shapes to suit your planting and decorating needs.
Sport some stainless steel
Stainless steel planters are perfect for modern and contemporary homes due to their architectural style. The sleek appeal of these planters goes well with your home office and other more formal areas. The plants displayed on these planters go well with glass and metal features in your home. The ZZ plant and stainless steel pot are a perfect combination.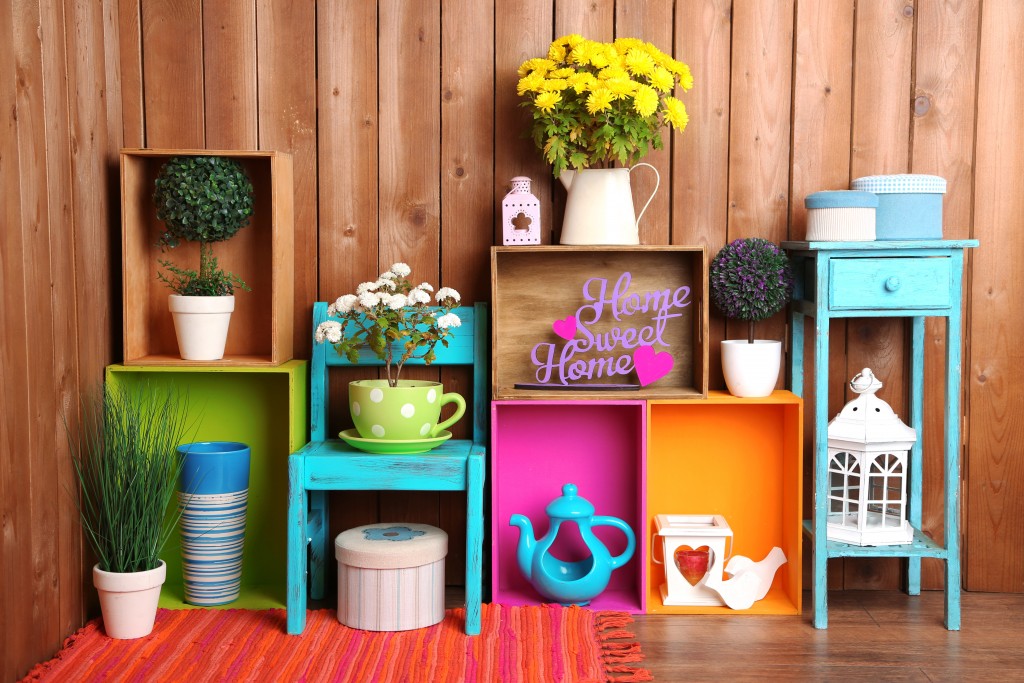 Bring out beautiful baskets
Other than being a pretty home decoration, baskets also make great planters. Made from woven natural fibers, baskets lend a countryside appeal you cannot get from other materials. They are eco-friendly, as well. Palms and bushy ferns will surely look lovelier when you display them in baskets of different sizes.
Show simple symmetry
Symmetrically displaying plants helps achieve balance and uniformity. For instance, you can display symmetrical flower pots on either side of your entrance door. Make sure to use some type of plant to achieve a simple, yet elegant look in the area.
Choose copper containers
Chic and lustrous, copper planters will add personality to your plants and the area you plan to display them. Small copper containers are perfect for your succulent collection.
Have them hanging
Hanging planters and baskets are excellent for vines and trailing plants. More than giving you a fun and interesting way to display your greens, hanging pots and planters can turn your room or sunroom into an instant zen jungle.
There are a lot more options out there. The key to choosing the right planters is finding pieces with good quality and versatile style and design. Also, it is wise to consider the existing theme of your home and of course, the requirements of your plants.