The pandemic had a huge impact on restaurants. Many had to temporarily close at the beginning of lockdowns.
Now, restaurants are finally able to open again. But need to follow regulations regarding sanitation to ensure the safety of both customers and employees. Some examples include mandatory mask-wearing, proper hand hygiene, ensuring adequate sanitation supplies, and many more.
Restaurants continue to offer takeout and delivery. In addition to those, some are now offering curbside pickup. Customers can order online or through the phone and only drop by the restaurant to claim their order.
Throughout the pandemic, restaurants had to implement several innovative changes to drive sales. And they are likely to stay.
Contactless Payment
Contactless payment is not entirely new. But many restaurants only started using it because of the pandemic. This mode of payment can be done in different ways. For example, it can be done using digital menu boards, like what Burger King plans to do in their stores. These boards can be installed in the drive-thru area and inside the restaurant. Customers will order through the touchscreen menu board. After, they will tap their card on a contactless card payment terminal to finish their order.
Another implementation of contactless payment is through mobile applications. Customers can place their orders on their chosen restaurant's mobile application and wait for their order on-site.
This change will potentially outlast the pandemic. With the right connection and hardware, ordering through contactless payment is fast and convenient for customers. On the side of restaurant owners, this change can help them save on labor costs.
Outdoor Dining
Many restaurants are upgrading their interior to attract more customers while keeping them safe. For instance, some hang signed photos of celebrities to gain credibility. Others use trendy furniture to make the dining experience more enjoyable for customers.
But most people have been confined in their own homes for a long time. That's why outdoor dining is now more preferred by many. The change in ambiance makes it even more appealing. It's also less risky than dining indoors due to the open air. Thus, it's probably going to stay even after the pandemic. In fact, in New York, outdoor dining has already become permanent.
Restaurants also benefit from outdoor dining because it increases their capacity. They can accommodate more people and, therefore, increase sales.
Direct Order Through Mobile Apps
Third-party delivery apps help many restaurants that don't have their own delivery system and mobile application. But during the pandemic, restaurants had to create their own apps and offer direct delivery services. And this is much preferred by customers. In a consumer sentiment study, 79% of the respondents said they order directly from restaurant apps at least once each month.
This direct order saves consumers some money since prices in third-party delivery apps tend to be a little pricier. And consumers prefer direct orders over third-party delivery. So this change will definitely stay even after the pandemic.
Curbside Pickup
Usually, restaurants offer a drive-thru, takeout, and delivery. But one mode of serving customers that emerged during the pandemic is the curbside pickup. Customers can order on a restaurant's website or mobile application. And they'll only drop by the store to get their order once it's ready.
Many customers perceive curbside pickup as a safer option than the drive-thru. Curbside pickup is also convenient for them since they don't have to wait in a long line to order.
Although, curbside pickup does have logistical concerns. Some examples are additional staff to accommodate pickup customers and a parking lot for them. Still, given how customers like this setup, it's most likely to stay after the pandemic. Restaurants will need to innovate to perfect this order option.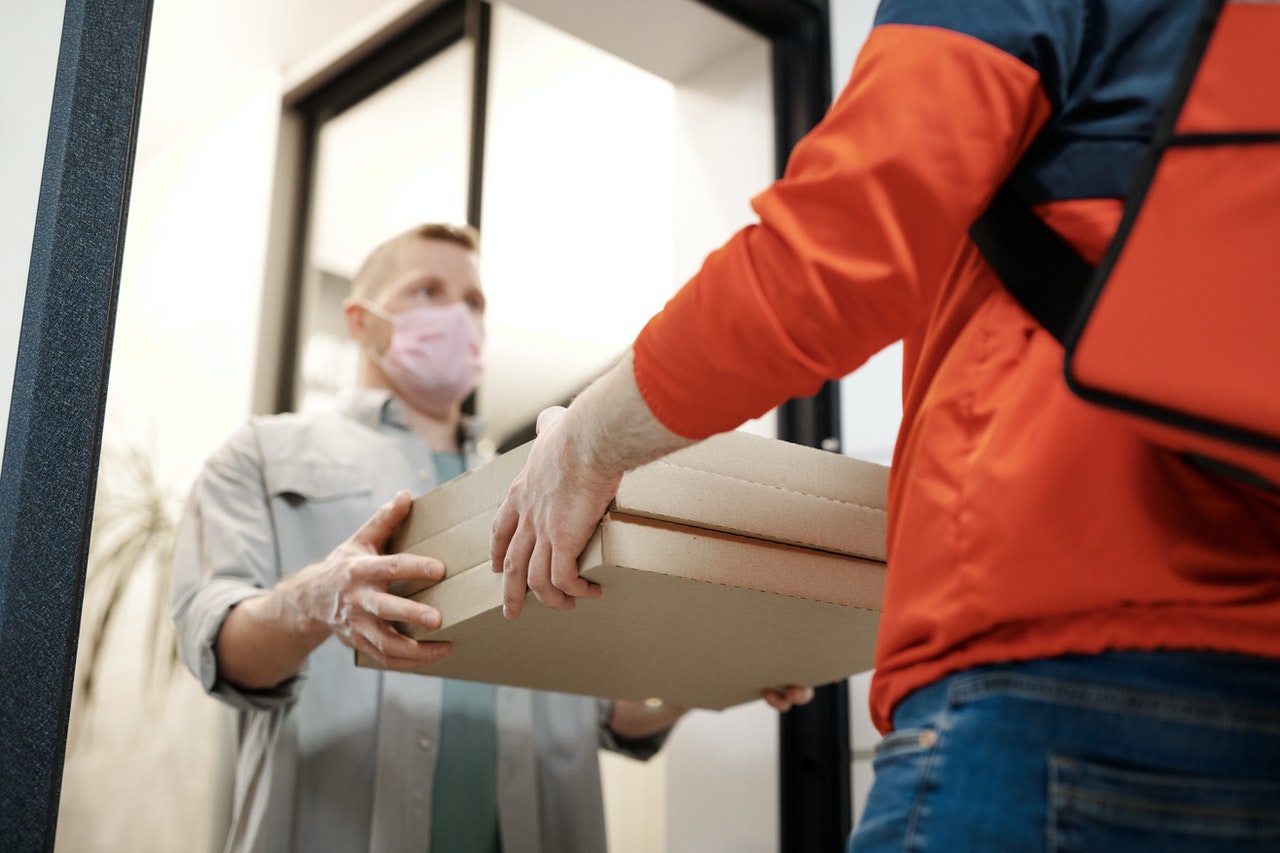 Meal Kits
When dining in wasn't an option due to lockdowns, restaurants opted to sell meal kits to keep their businesses afloat and to avoid wasting stocks. A meal kit consists of pre-portioned and partially prepared food ingredients and recipes.
Consumers bit this trend. While they would still need to cook themselves, meal kits remove the need to buy ingredients. The recipes are also easy to follow. Even though people can dine in again, meal kits will most likely stay even after the pandemic. With meal kits, consumers can make hassle-free home-cooked meals at home.
The pandemic exposed gaps in the restaurant industry. Businesses had to make changes to fill these gaps and continue to serve their customers safely. Many of these changes are bound to outlast the pandemic, given their benefit to both customers and businesses.