A successful company is up-to-date, following the best trends in the industry. This includes marketing strategies, efficient production cycles, and technological advances. Staying ahead of the curve when it comes to technology in your industry can let you rise above competitors. Listed below are essential tools that make management and inventory control seamless and easy.
Powerful Tools Your Business Can Benefit from Now
Sales and Customer Management Tool
Small to midsize businesses should always prioritize customer relationships to gain brand recognition and trust. After all, showing how you care about your clients will have a ripple effect that can affect online customer reviews, word-of-mouth recommendations, and customer retention. Thankfully, CRM (customer relationship management) systems are available for all business sizes and can be utilized in all industries.
CRM systems can increase revenue and lead conversion, customer retention, and decreased marketing costs. This cloud-based software helps manage customer emails, schedules, customer communication, and disseminate information to employees. By successfully integrating a CRM system into your business, you can ensure all patrons are cared for and educate your staff on dealing with each customer's specific needs.
The best CRM systems are agencies that are certified SAP Business One Gold Partners. Agencies such as the Third Wave have sales and customer management software that business owners can use to oversee the entire sales process and customer retention and view target demographic needs.
Cloud Storage
Hardware failure is all too common for businesses that run 24/7 or repeatedly use the same hard drive for all computers. Physical copies of your data are valuable, but you're out of luck once it breaks down or gets stolen. Luckily, cloud storage options are available for everyone to use. Cloud storage platforms are web-based applications that sync your selected files to your account. All file types can be synced seamlessly to the cloud, negating file conversion in the process.
All businesses should use cloud storage as their secondary backup for essential files—the first backup is a physical hard drive with local files. By having a cloud backup, you can ensure all customer information, business insights, digital marketing advertisement files, and more are available for your perusal across all devices. The best cloud storage platforms today are Dropbox, Google Drive, and Microsoft OneDrive.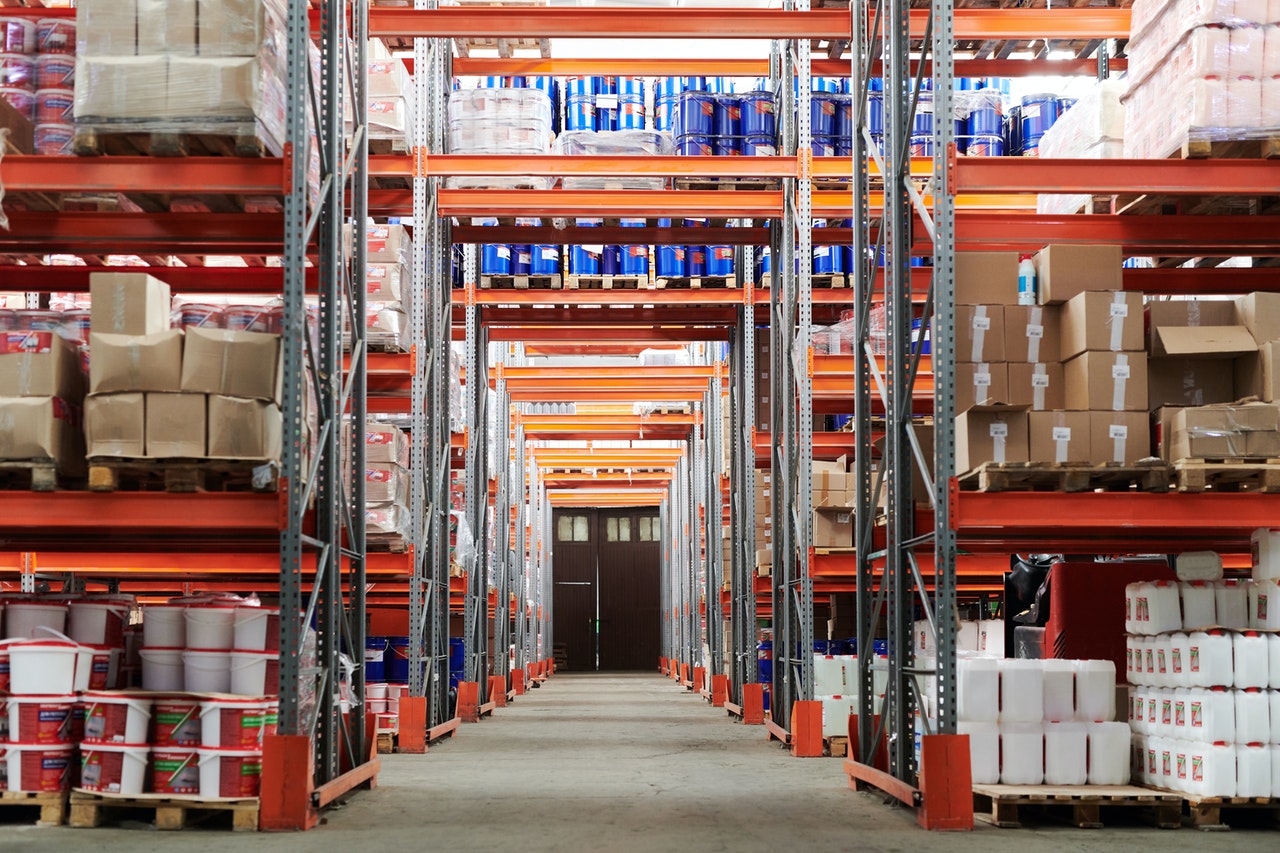 Purchasing and Inventory Control
The backbone of every business is its inventory. Business owners constantly monitor their daily purchases, inventory sold, and maintenance of equipment and products in stock. All of this hard work is required to compute data, sort inventory, and communicate with wholesale retailers. Hence, inventory management software can significantly change your purchasing and inventory control for the better.
A great inventory management software can benefit your business by having an integrated tracking system that updates all your inventory balances every time you purchase from your retailer. Furthermore, this cloud-based software can monitor all stock levels and inventories at multiple locations. Inventory management software can also provide you a detailed inventory report that contains all information you need, such as quantities received, inventory status reports, physical inventory, and usage history for all materials.
Business inventory management applications include EZOfficeInventory, The Third Wave, ShipHero, and SellerCloud.
Material Requirements Planning and Production
Material requirement planning (MRP) systems benefit businesses by providing a managed planning and control system for their inventory, daily production, and scheduling. These computer-based management system aims to improve productivity by answering three questions: What raw materials are needed? How much of it is required for production? And when is it required?
MRP systems analyze raw data such as bills of lading, materials on-hand, and on-hand materials' shelf life. These insights are then automatically scheduled and display how much labor and supplies are required to improve its production efficiency. Furthermore, MRP synchronizes all of the following: purchase orders, sales orders, due dates, marketplace demand, bill of materials, shortage of materials, and expedited orders.
Outstanding material requirements planning systems are Odoo, E2 Shop System, Fishbowl, and DELMIAworks.
Analytics and Reporting Tools
Data and insights are some of the most valuable assets a business has. Scrutinizing and analyzing all available data can give business owners valuable insights on what the company lacks and what they can do to improve their business model. Hence, integrated analytics and reporting tools can benefit your decision-making. Knowing your company's data, doing industry research, and having enough resources can ensure company growth and eventual success.
Analytics and reporting tools optimize the business process to make it as efficient as possible by providing up-to-date, accurate information. Furthermore, these tools let you discover gaps in the industry on which you can capitalize. And lastly, analytics and reporting tools help you create personalized services for your target demographic, making deals smoother and hassle-free.
A successful analytics and reporting tool has access insights that can allow you to get ahead of your competitors. Namely, such tools are Futrli, Fathom, and The Third Wave.
By incorporating these tools into your business, you can create a highly efficient company that can cater to customers and clients quickly. What are you waiting for? Stay ahead of the curve and rise amongst competitors by following the guide above.