Everyone has dreamed what it would be like to escape the rat race, that is the 9-5 job. No more waking up early to beat the morning traffic or cram the report your boss told you to finish close to yesterday's working day. Some people have made their way to the freelance life, to have more freedom and flexibility in their work. They also don't have to deal with office politics or incompetent colleagues who can drag the project down. In most cases, collaborative robots would have made better team members.
However, the freelance life is not the walk in the park that people initially imagine. Its greatest strength is also its weakness. The lack of rules, regulations, and support from an external body like management can spell disaster if a person doesn't have the discipline and resources to make up for it. One challenge is sourcing and choosing the appropriate tools you have to use to deliver high-quality work. In corporations, they are given to you as part of the working relationship, but you're on your own as a freelancer.
To be able to handle whatever is thrown at them, freelancers need a wide array of processes, equipment, and software at their disposal. Here are a few popular applications they can consider:
For Note-Taking: Notion versus Evernote
Writing down organized notes is a skill underestimated by most people. While it may seem second nature, note-taking takes discipline and practice to master. There is a world of difference between pages upon pages of incomprehensible scribbles and a cohesive system of information. Thankfully, technology has made it easier to level up one's note-taking process. Two of the most used are Notion and Evernote.
Notion is known for its sleek design, multiple functions, and easy learning curve. Its competitive advantage over other applications is its integration of tables and databases, making it the love child of Microsoft Word and Microsoft Excel. The Notion community has also created templates, ranging from resonance calendars and sales pipeline, that is available for free download.
Evernote, on the other hand, forged the way in digital note-taking. Its strongest feature lies in its search function, where you can even find text embedded in images. The application also has a built-in scanner for mobile, which can turn pictures of receipts or book pages into scanned PDF pages. While there's a free version, full features like app integrations and team collaborations are only available in premium.
For Graphic Design: Canva VS Stencil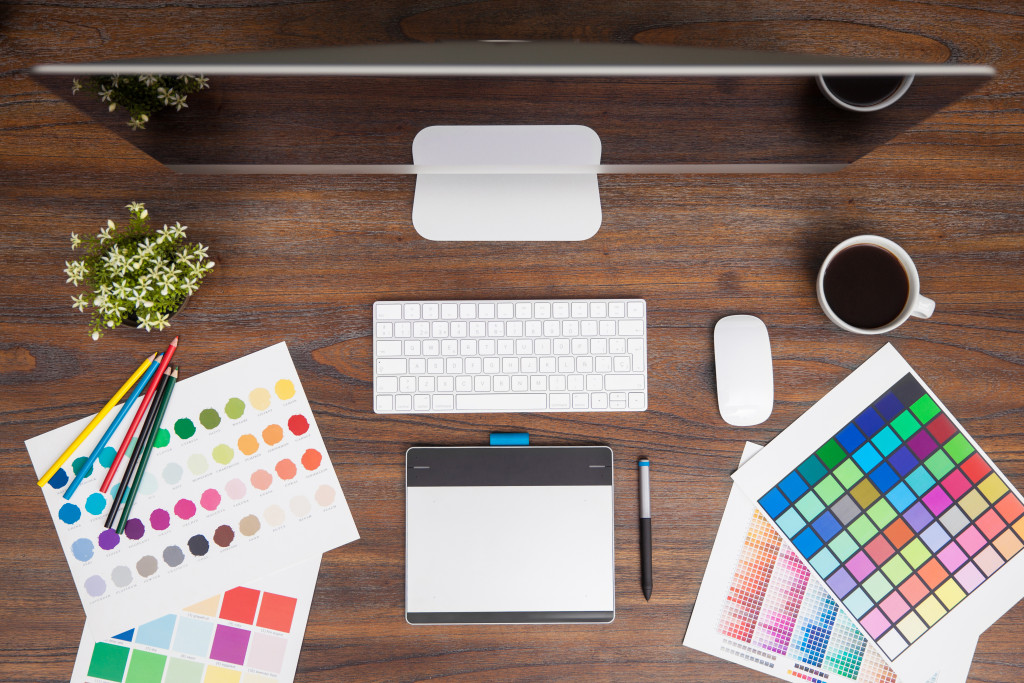 Today's modern world has turned increasingly visual, with social media giants sharing that posts with photos see increased engagement. That is why graphic design, even simple ones, is a must-have talent in a freelancer's arsenal, especially if they want to stand out in the competitive market. To create design work, you don't need complicated applications like Adobe Photoshop and Adobe Illustrator. Now, you can have stunning images by using Canva and Stencil.
Canva is famous for its thousands of beautiful templates, from thumbnails and posters to presentations and graphs. The site is also easy to use due to its drag-and-drop feature, along with other manipulation techniques like cropping, adding texture, and changing an image's colors. Though, what makes Canva popular is how anyone can use it for free, with its premium version offering full access to templates.
Social media marketers might find their home with Stencil, an image creation tool designed for fast and beautiful edits. The site's massive library of 2,200k royalty-free pictures, icons, quotes, and presets make it an excellent tool for sprucing up a blog or social media post. However, its scope is limited compared to Canva.
The key to a successful freelance career lies in delivering consistent quality work to clients. That can be possible with the right tools ready to be used at a moment's notice.