As far as themed parties go, the 90s is an excellent option. This was an exciting time for electronic dance music, or EDM, as its fast beats and trance-like quality captured the exhilaration and apprehensions of the coming millennium. The result is music that all generations can dance to.
Before considering using the 90s as the theme for your next rave, you must try asking audio visual rental services in Tampa, Florida, if they have any vintage DJ sets or 90s music technology to work with. You must be as authentic as possible to the sound. A little research will help, as always.
And it's best to start here.
Daft Punk – Around the World
Daft Punk is synonymous with electronic dance music. When you listen to their 1997 hit "Around the World," it's easy to see why. It's catchy from start to finish, fast-paced and bouncy, not precisely exhilarating, but that's the beauty of it. The excitement is stretched out, so when you dance to it, you end up dancing to the whole song. You get to savor every second of its otherworldliness. The music video, with all its aliens and lights, is iconic, too.
Robert Miles – Children
You know this song. Oh, you haven't heard of it before? You have. The first few notes alone are iconic. It was everywhere in the 90s for a good reason. The buildup is like no other, and the climax leading to the ending is intoxicating. A pioneer of the EDM subgenre of trance music, Robert Miles's classic will forever put him in the canons of dance music history, even though he, unfortunately, died young.
Darude – Sandstorm
Darude didn't let the decade end without releasing a track that would instantly hit the canon of 90s EDM. Like "Children," this is one of the songs that you know, but you don't know that you know. It's hard not to dance along with this track, and it's even harder not to lose yourself in its intense beats. Its iconic progression keeps you pumped up for more. It spikes up, slows down, then spikes up again at the right moments, making it entirely danceable.
Haddaway – What Is Love?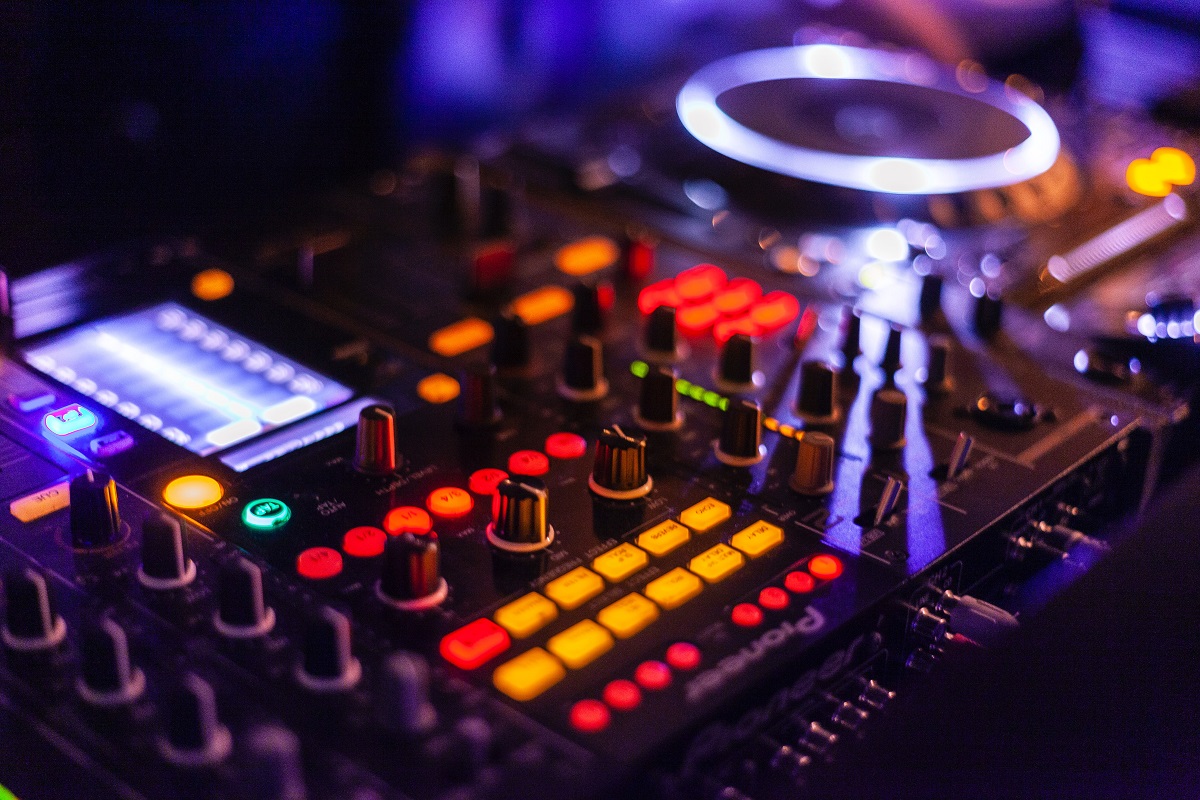 You might have heard this song from the Netflix show "Sex Education." Or at least, you've probably picked up its catchy parts somewhere. It's interesting but not surprising to learn that it has survived decades after its release in 1993. It is impossible not to dance along, or at least bob your head to when listening to this absolute bop.
These are just a few of the EDM hits of the 90s. Start with any of them, and you'll be transported into a trove of musical wonders — from the earliest days of dubstep to trance music and other branches of EDM that you may or may not have heard of. You'll hear bits and pieces of your favorite new EDM tracks here and there in these classic bangers. When you play them at parties, you can make other people a fan, too! The 90s was not a perfect decade, what with economic crises and the Y2K scare, but it was a time when people danced their hearts out and began experimenting with different forms of music. It was one of the best periods in EDM history.